RV Lifestyle
How Much Can You Make Renting Out Your RV?
Long gone are the days of letting your RV collect dust in storage while you're not using it. In the age of peer-to-peer services, there is a much better option of what to do with your RV when you're not out exploring the country – rent it out to others so they can do some adventuring of their own! But, how much money can you make renting out your RV? Keep reading!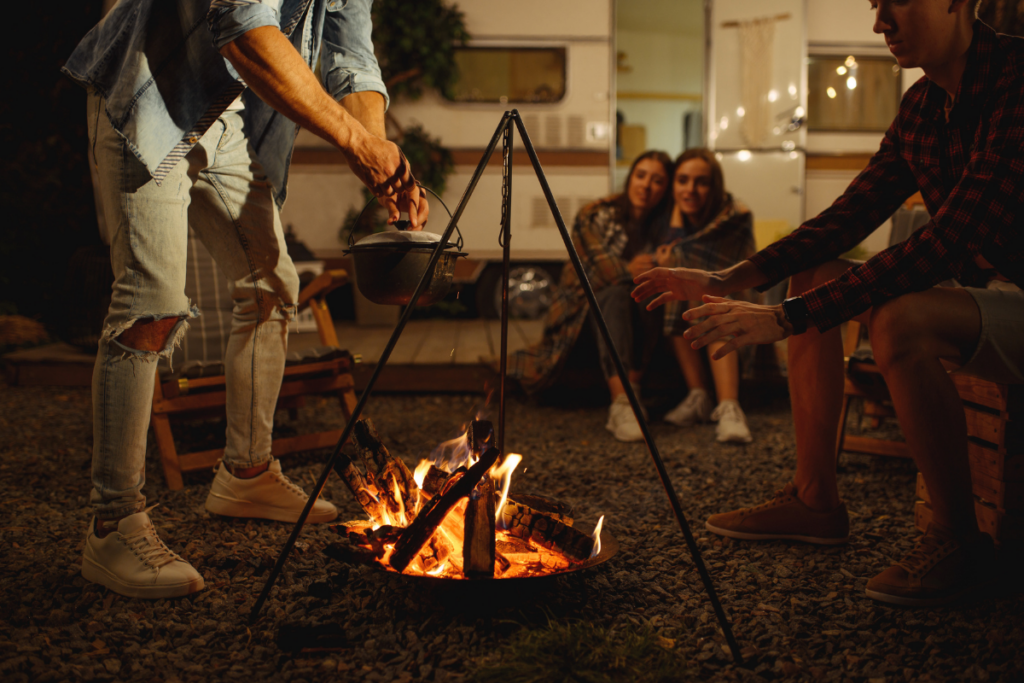 Not only does renting out your RV earn you easy money, but you get to share the joy of RV life with others who might not be able to experience it otherwise. On top of that, you'll save money on storage and help offset maintenance and other costs related to running your RV. Literally, everybody wins!
How to Rent Your RV
If you like to have options, you're in luck! There are multiple options available to you when it comes to peer-to-peer RV rental. You can increase your odds of fully booking your RV by listing it on more than one site, or you can choose which one has the best specifications for you.
Getting started is super easy. Once you've picked which site you want to list your rig on, you'll need to set up a listing. This is where you can make your RV stand out by coming up with a catchy profile that highlights the best parts of your setup. You can also upload photos so potential renters can see what you have to offer.
Once you've done that, you can decide which dates you won't be using your camper and set the days that it is available to rent.
Next, decide on your price and potentially any add ons that you can offer, such as standup paddleboard or camping gear.
Top Platforms For Renting Your RV
There are many RV rental platforms that you can choose from. While they all function pretty similarly, each has slightly different processes, fees, and insurance available.
How Much Money Can You Make Renting Out Your RV?
There are many factors affecting how much your RV will rent for. Perhaps the most significant indicator of how much you can rent your RV for is the type of rig that you have. Just like apartments on Airbnb, the larger and fancier the camper, the more money you will be able to charge for rental.
That being said, there is a market for everything. Charging more money isn't necessarily the best way to make the most. It's a good idea to start with a lower price to get some reviews and experience and then adjust accordingly.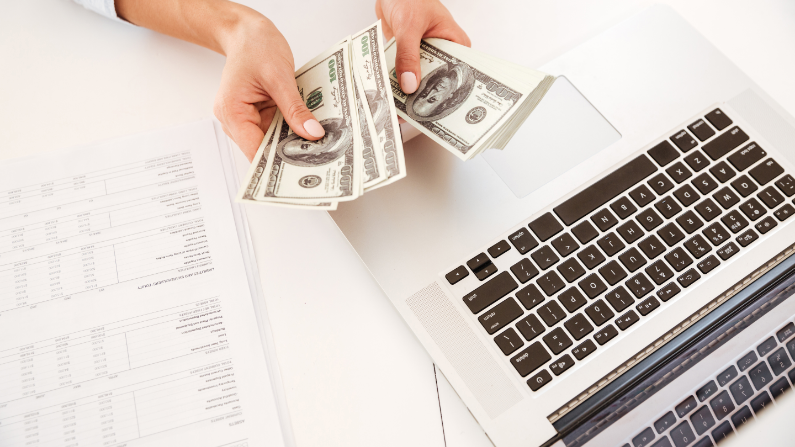 Other Factors Can Also Affect the Price of Your RV Rental
It's not just your RV style or how modern it's decorated that affects your RV rental.
The time of year can also cause fluctuations. For example, the high season runs from spring through fall in most locations, and your trailer should be priced accordingly. It might be harder to rent out your rig in the wintertime, no matter how nice of a rig you have. Few people are interested in winter camping.
Your location also may affect the price, as some states or areas are more RV-friendly than others.
There are many moving parts you'll have to consider when figuring out how much your RV can rent for, but Outdoorsy has a listing calculator to help you estimate earnings. Check out what Outdoorsy thinks you can make based on what type of camper you have.
| | | |
| --- | --- | --- |
| RV Type | Projected Price Per Night | Projected Price Per Week |
| Class A | $200 | $1400 |
| Class B | $160 | $1120 |
| Class C | $165 | $1155 |
| Camper van | $125 | $875 |
| Truck camper | $125 | $875 |
| Travel trailer | $95 | $665 |
| Fifth Wheel | $125 | $875 |
The average price to rent an RV from Outdoorsy
These are average projected prices, so depending on how high-end or new your camper is, these numbers could stretch up or down a bit. But with numbers like these, you can earn nearly $40,000 with a Class A camper if you manage to rent it out for half the year!
What About Hidden Fees?
Like everything in life, these services are not entirely free. Typically, these platforms will take 20 percent of the booking fee. However, each of these platforms is upfront about the portion they will take, and you can price your RV accordingly.
Perks of Using Peer-to-Peer Rental Programs Like These
Luckily, these peer-to-peer RV rental sites don't just take a cut without offering something in return.
For starters, they handle the advertising for you, so you don't have to spend time searching for potential renters. Instead, they come straight to you. Not only that but the renters are often pre-vetted or qualified.
Platforms like Outdoorsy and RVezy also offer insurance to protect you and your recreational vehicle from anything that may happen to it while it is being rented. Often, you can get paid as soon as your customers pick up or drop off your camper.
In addition, resources are available to help you get your RV rental business up and running, plus there are customer support teams and even roadside assistance for your renters.
What To Consider When Renting Your RV
You can rent out your camper anytime that you're not using it, but there are certain things you may want to consider when coming up with a plan of action for your RV rental. Of course, you'll need to decide what your main goals are, but the good news is that you're always in charge of determining when, where, and how you want to rent your rig.
Season
If you own an RV, you probably already know that summertime is the peak RV season. The weather is nice and sunny, the kids are out of school, and people are itching for a vacation, so this is a great time to have your camper available for rent.
Spring and fall – called the "shoulder season" – can also be the perfect time for a camper trip, as the weather tends to be a bit cooler and ideal for camping. Even in the winter, you'll be able to find people who are looking to find a nice warm spot to spend the season.
Location
Where you (or your RV) are located can also affect how often it gets rented out. Some states are very RV friendly, with many campsites, national parks, and other attractions. States like Utah, Oregon, California, and Arizona are popular among outdoor enthusiasts. That being said, if you're in a lesser-traveled state, there may be less competition.
Availability
The more days you have available, the more likely you are to rent out your RV.
If you can, plan your own trips way ahead of time so that you can have your camper listed as available for any time you don't plan on using it.
Price
You want to make sure to price your rig competitively with similar listings. If your camper is much more expensive than other similar RVs on the site, it's likely yours will be the last to be leased. However, you do want to make sure you're getting the best return on your investment. It's all about finding the sweet spot when it comes to pricing.
How To Stand Out Above the Rest
While the peer-to-peer RV rental market is far from saturated, you definitely will have some competition out there when it comes to scoring renters.
Unique Camper
One way to stand out is to have a unique camper. So many of the RVs on the market look the same or similar, and with today's world revolving around social media, having an "Instragrammable" camper will definitely get you bookings.
Extra Add-ons
Offering extras, whether included in the price or for a bit extra, can also entice would-be renters towards choosing your vehicle. People don't want to worry about towels and sheets and camping chairs and will be more than happy to shell out a little extra cash to have everything included.
Epic Listing
Lastly, you'll want to stand out with an epic profile. You don't need professional photographs but make sure to highlight the best parts of your RV inside and out. Make sure you detail all the features of your camper that make it comfortable, unique, and functional.
Keep reading: Not sure if you should rent an RV or buy one?