RV Lifestyle
Should You Rent an RV Instead of Buying One?
RVing has grown in popularity over the last number of years. If you haven't yet, it's time you joined in on the lifestyle! But before you jump in with two feet, here are some considerations for why you should rent an RV instead of buying one.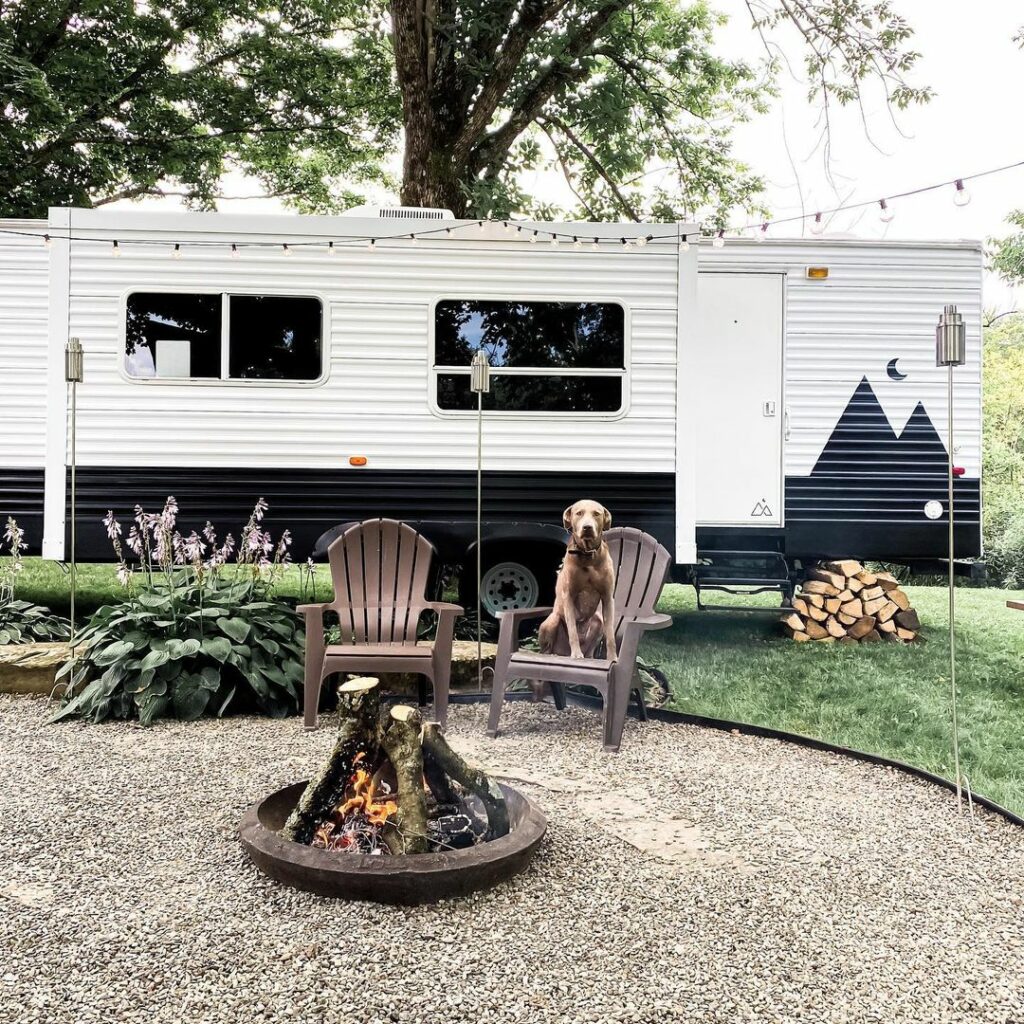 If you've never gone RVing before and are a little intimidated by the concept – don't be! RVing is a great, fun way to experience the outdoors, meet new people, and see new things. But jumping into RV ownership might not be the best path.
With both options – an RV rental and RV ownership – there are pros and cons. Depending on where you are in your life, what your lifestyle is like, and what your expectations of use are will greatly impact the decision.
Advantages of When You Rent an RV
Let's get started with some of the advantages of renting an RV.
Try The Lifestyle
One of the biggest benefits of an RV rental is trying the lifestyle. Social media and Instagram can make the RV lifestyle (whether you're a weekend warrior or full-time RVer) look a lot more glamourous than it is. It's not as much fun to talk about water damage, noisy neighbors, or rainy weekends.
So while you might have a vision of the perfect RV trip, when you rent, you can experience it for yourself and see if it's for you.
You can also get familiar with the process of driving one, setting up, and taking down your camp.
Go for a Test Drive
When you rent an RV, you can test-drive different types of RVs like motorhomes, camper vans, and travel trailers. You also get to experience different features and see what's important to you. You can try different styles of camping as well, like rustic boondocking or luxury glamping at a resort.
So before you shell out some big bucks buying, consider an RV rental to tip your toes.
Save Your Money
Depending on your lifestyle and how much time you take off work, your brand-new RV might only see the campground once or twice a year. If you're really not going to be able to make good use of your RV, then renting makes more financial sense.
If you're a numbers person, consider that a brand-new RV costs around $35,000. (That number can double or even triple depending on what you buy).
On the other hand, when you rent an RV, the cost is comparable to a hotel (or less)! You can rent an older travel trailer for only $50-125 a night.
So if you're only taking your RV out a couple of times a year – even for an extended holiday – it can make a lot of sense to rent versus buying.
Zero Maintenance
Do you know anything about RV electrical systems, water systems, or batteries? Do you enjoy fixing things that will inevitably break after a weekend of RVing?
Maintenance is part of the RV lifestyle and it's guaranteed that over the courses of all your camping trips, something will go wrong, break, or need fixing.
With an RV rental, the rental company is going to ensure that their rentals are maintained to a high standard. This means that they are unlikely to break down while you're out on the road.
This also means that if something does happen, it's not going to be your issue and they will look after it (in most cases).
Just Bring Your Clothes
Lastly, when you rent an RV, all you have to worry about is bringing your clothes. Typically, an RV rental will have everything you need to enjoy your getaway. From linens to cookware, to the stinky-slinky and surge protector, you just have to show up with your clothes and food.
At the end of the trip, instead of lugging all your smokey bedding in to be washed, you just drop off the rental and head home. Talk about convenience.
Disadvantages to Renting an RV
There's a flip side to everything and renting an RV is no exception. Here are some cons of renting that you should consider.
Organzing your RV Rental
Instead of planning your epic road trip and all the fun parts, when you rely on RV rentals, you have to also organize and book a rental every time you want to go on vacation.
This might not be a huge deal for some – especially if you're used to booking hotels and flights – but this might be a headache you want to avoid.
Following Someone Else's Rules
When you rent an RV, you will have to sign a contract and abide by the rental rules and regulations. If you're someone who likes to do whatever you want, whenever you want then this might not fly.
When you own your RV, you don't have to answer to anyone and can make your own rules.
Advantages & Disadvantanges to Buying an RV
But what about buying an RV? Let's dive into the pros and cons of buying your own RV.
3 Advantages to Buying an RV
When you buy an RV, the whole country (or world) opens up to you.
One of the advantages of owning an RV it being ready whenever you want to hit the road. You can decide on a spur of the moment trip and take off without having to arrange an RV rental which may or may not have rentals available.
Another advantage of RV ownership is the option to renovate it however you want. Feel free to rip out everything, paint the walls, and make the space entirely yours.
If you're a full-time RVer (or want to be) or going to be exploring regularly, then it might make financial sense to buy. Constantly renting an RV can add up.
3 Disdvantages to Buying an RV
Like all types of ownership, there are some cons to take into mind.
The biggest con for RV ownership is the initial investment. Buying an RV is not a cheap or inexpensive feat. Even if you buy a used RV, you're going to have to spend money to equip it, fix any damage, and update it to your liking. All of that costs money even if you do it yourself.
You're responsible for maintanence. RVs will breakdown, experience wear and tear, and need work done. When you own your RV, that bill gets passed to you. Even if you're handy, parts are going to cost you money.
When the RV season comes to an end, you have to find space to store your RV. If you don't have an extra-large yard where you can park it, you're going to have to shell out for RV storage. Plus, in order to protect your investment, you need to winterize it and cover it with a high-quality RV cover to keep it from getting damaged by the weather and animals.